It has become quite easy to rent private jets — thanks to subscription-based rentals services and services similar to ride-sharing apps like Uber and Lyft. And not only is it easier, it's more affordable too, at least when you compare to the jet rental rates several years back.
That said, it may be cheaper, but it isn't exactly cheap. Costs can still reach thousands of dollars, depending on your destination. And there are additional costs involved in chartering a private jet too.
So can you book a private jet at a lower price? What are the cheaper options for private jet rentals? Here are some tips:
Smaller models
The price of your chartered jet flight will largely depend on the type of jet you are renting. The bigger the jet, the higher the price tag. So if you're flying solo (or with only one or two people as company) and you don't have a lot of luggage with you, get a smaller jet. Light jets are good for flights no longer than three hours so consider this when renting a private jet. A flight from New York to Boston on a light jet may cost you $9,000 but $30,000 on a heavy jet.
Older jets
When you book a private jet, you don't only choose the model of the jet. Sometimes, you get to choose its manufacture year. Naturally, newer private jets are more expensive to charter than older models. However, a five or even 10-year old jet can still have high-spec interiors so you really wouldn't know the difference. If the age of your private jet bothers you, just remember that commercial airlines fly planes that are older than 10 years old.
Empty legs
When looking for what are the cheaper options for private jet rentals, this is usually the common answer. Empty leg flights come at great discounts — usually up to 75 percent. This happens when a client charters a flight one-way, which means the jet has to make the flight back to its base location without any passengers or pick up passengers in other airports. This means additional cost, so rental company offers the flight at lower costs. However, empty leg flights are quite volatile; make sure you know the conditions of the flight before booking it. They're also available within 24 hours of the schedule flight, so you have to be comfortable booking a flight at the last minute. Empty leg flights are common for short distance journeys.
Choose airports
Choosing airports will mean lower costs since it will reduce the flight's landing costs, handling costs, and repositioning costs. This means, however, that you have to be a bit flexible with where your aircraft is departing and arriving.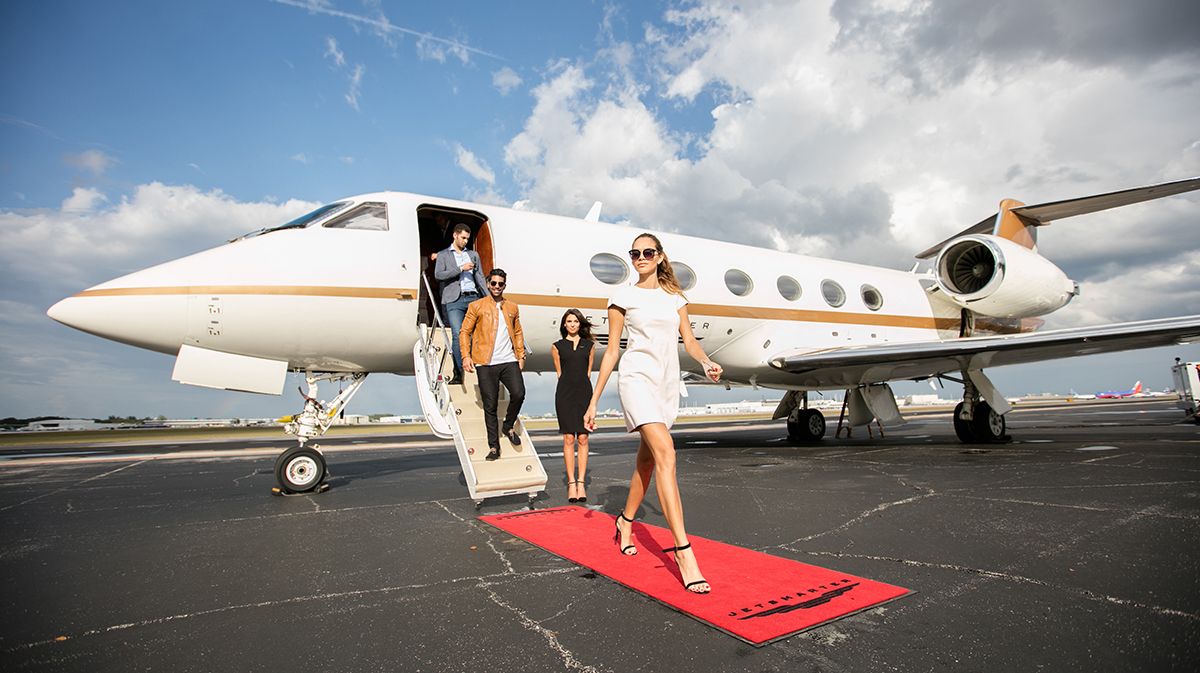 No frills
Those asking what are the cheaper options for private jet rentals typically look at model types and year of manufacture — and for good reason. But when looking for cheap, chartered flights, consider choosing the ones that offer no frills or add-ons. Say goodbye to catering on board your jet, or that unlimited champagne. Go for the basic to avoid that higher price tag.
It takes a bit of research but you'll discover what are the cheaper options for private jet rentals. Check out our reviews at www.privatejetsrental.com. Thinking of traveling around the world by private jet? Here's a good read:
https://alumni.virginia.edu/travel/trips/2014/around-the-world-by-private-jet-an-exploration-of-the-worlds-greatest-treasures-legendary-places/.
What are the cheaper options for private jet rentals? We list down some of your options and also give you tips on how to make most of your budget.